About Us
We are a research team that collaborates with Chattanooga Area Regional Transportation Authority (CARTA) and Nashville WeGo to design efficient transit operation algorithms by using artificial intelligence and real-time data analysis at scale. This includes reinforcement learning, Monte-Carlo tree search, and operations-research based optimization for system-wide integrated scheduling and dispatch of transit operations. As part of this work, we are also developing models to estimate the load factors and real-time energy consumption of mixed-vehicle transit fleets and use those models to predict and optimize operations in order to lower overall energy impact while ensuring that system-wide capacity remains unaffected.
Smart and Connected Communities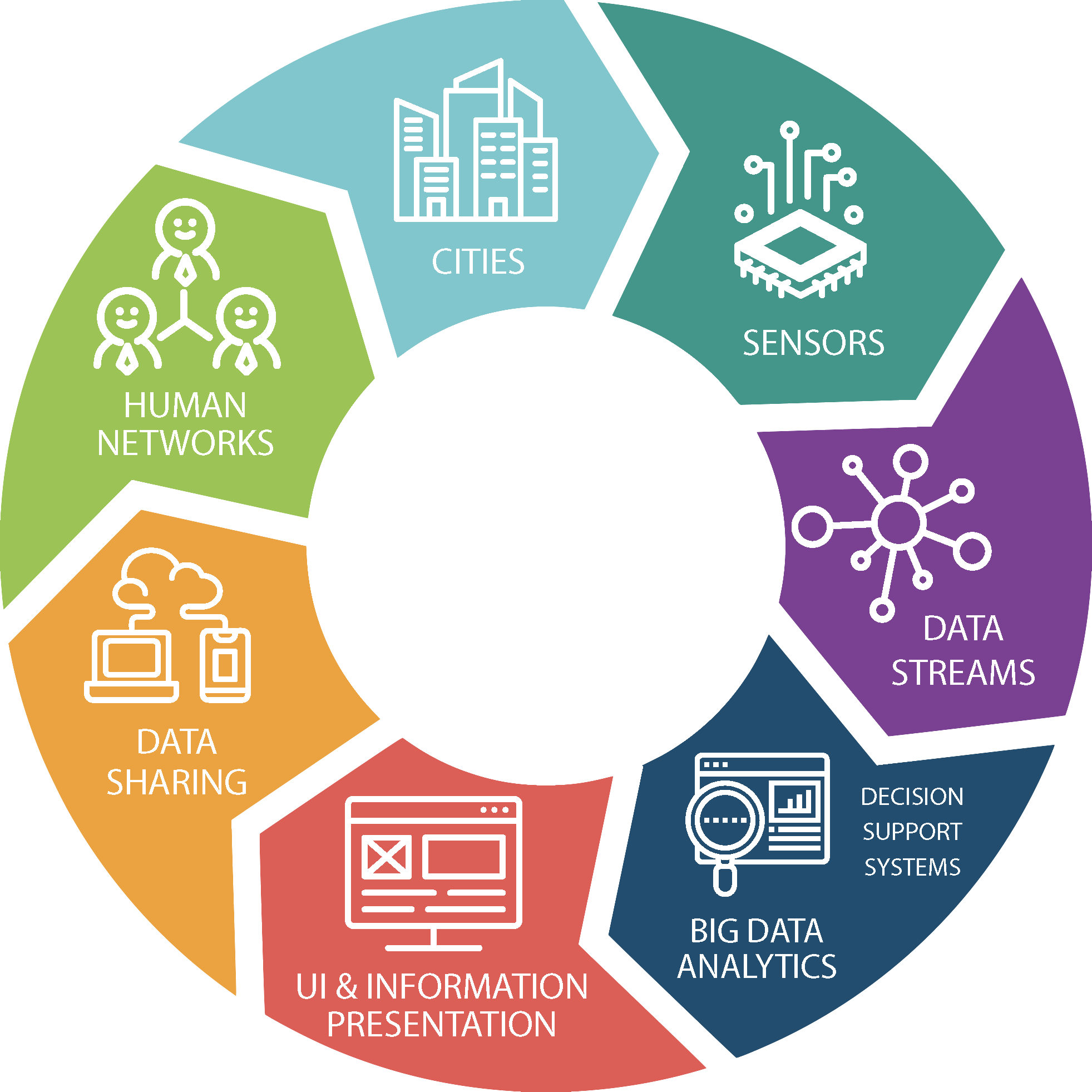 This research effort is part of the broader research that is being conducted in the area of smart and connected communities (SCC). As a research area, SCC is multidisciplinary and lies at the intersection of cyber-physical systems, data science, and social sciences. This research area is enabled by the rapid and transformational changes driven by innovations in smart sensors, such as cameras and air quality monitors, which are now embedded in almost every physical device and system we use, from watches and smartphones to automobiles, homes, roads, and workplaces. Coupled with emerging new modes of networking, new algorithms for data analytics, and new paradigms of distributed computing like fog computing, these sensors create an "Internet of Things" (IoT) that provide endless opportunities for innovation and improving the quality of life, such as improved transportation with reduced congestion and more efficient use of energy and water. The effect of these innovations can be seen in a number of diverse domains, such as transportation, energy, emergency response, and health care, including the transit-related efforts of our team. Read more at the National Science Foundation page.
Partnering Organizations
The team includes members from the Institute of Software Integrated Systems at Vanderbilt University, Cornell University, University of Houston, University of Washington, University of Tennessee at Chattanooga, University of South Carolina, Pacific Northwest National Laboratory, Chattanooga Area Regional Transit Authority and Siemens Corporate Technology. This team consists of people with complementary backgrounds in transit operations, transit optimization, simulations, cyber-physical system, distributed system and software design and artificial intelligence. They have extensive prior experience in building transit and congestion performance indicators using machine-learning models that incorporate exogenous factors, such as weather, traffic, and public events. The research efforts that led to these projects have been ongoing for more than six years starting from the White House's smart cities initiative and the first Global Cities Team Challenge. The project was started by a collaboration between the Smart and Resilient Computing for Physical Environments Lab (SCOPE), WeGo Nashville and Chattanooga Area Regional Transit Authority.
Selected Articles and Talks